our board recently installed a new skin and with it an issue with the online list occurred. it shows the majority of users sitting on the board index when that's not actually accurate.
screenshot: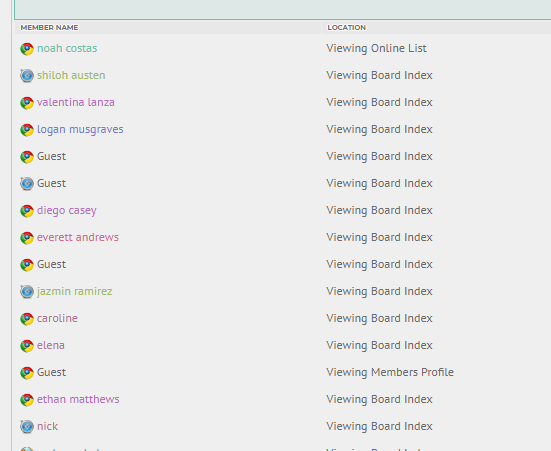 url:
http://feeltherush.jcink.net/
any idea what would be causing this or what area of the code to look into for troubleshooting?