HI I'M HERE AGAIN TO BE A PAIN IN THE ASS BIHHHHH
So in roleplay, a lot of times we have activity checks or scans & those who fail to pass them are archived. That means anything they've posted, etc, many times.
It would be really cool if, when we do the search of what they've posted for topics, we could select them like we do at the topic list view, to move/archive. In other words, I'd like this select option in the topic view;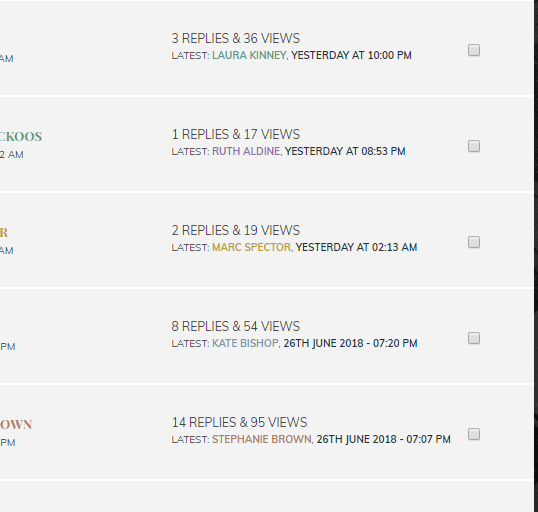 to be on the results of a thread search, here;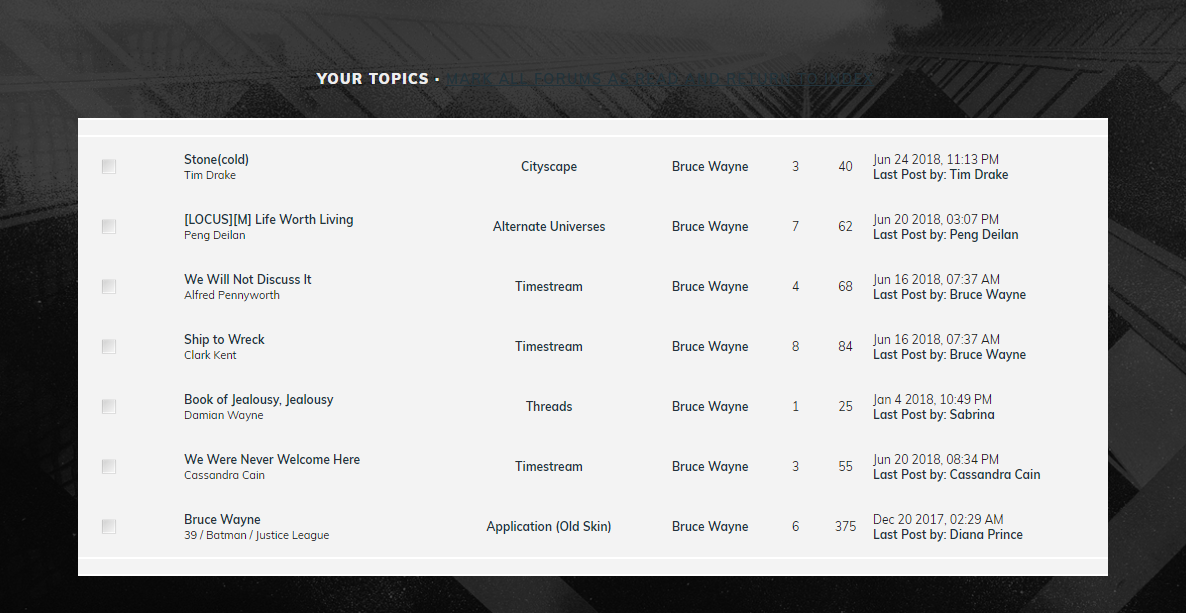 If that's possible? If it's a lot of work, I don't expect it done, I just figured if it was easy this is a feature a LOT of site admins would love.
"Trust me, I'm a doctor."